How to Launch a Tech Hardware Startup in Africa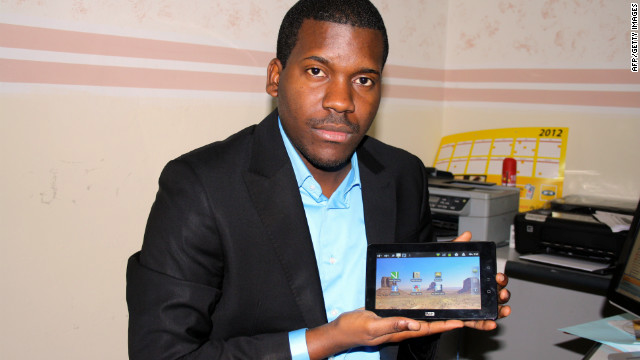 On May 28, join a conversation with Verone Mankou, designer of Africa's first tablet computer. RSVP today.
Bringing a new product to market is no easy task. In an ecosystem of incubators, payment frameworks, crowdfunding, hubs, meetups and virtual marketplaces, savvy entrepreneurs still hit walls. Most products never make to launch, much less to scale.
So how would today's entrepreneurs fare without these systems? What kinds of out-of-the-box thinking is necessary to launch and grow in today's emerging markets? Verone Mankou, the founder of Congo Brazzaville's VMK, can speak to this personally. The 26-year-old creator of the Way-C, the first African tablet to rival the iPad, Markou dreams of bringing internet access to the masses. The Way-C launched late last year and Mankou's experiences as an entrepreneur tell an amazing story and illustrate how designing a profitable device doesn't have to cost a fortune. Development and launch of the Way-C cost just $170k, and sales of the $300 device are already in the thousands.
Interested in learning what it takes to be a tech entrepreneur in Africa? Join Mankou this May 28th on the Singularity University campus for an intimate morning conversation on design, development and speaking to your audience.
In and open discussion Mankou, along with your peers in technology and development, will share their thoughts on:
What are the top challenges of designing a hardware product in Africa? What resources and opportunities exist? What major lessons were learned?
What factors (personal and in the wider environment) were needed to spur the design process?
What is the overall roadmap for tablets and smartphones in Africa?
What skills and support does African youth need to innovate in technology like Verone?
How can we excite more girls and young women to join in tech startups?
How can private sector technology supporting development programs that help education and health?
There will be no powerpoint presentations or remote participation, only in-person, off-the-record intense debate of these questions by 30 industry experts seeking the truth behind the hype. Please RSVP to join a select cohort of thought leaders and decision makers for a lively discussion at the intersection of technology and development.
Hardware Startups in Africa
Technology Salon West
9:30-11am, Tuesday, May 28, 2013
Singularity University
Building 20 S. Akron Rd. MS 20-1
Moffett Field, CA 94035
Space is limited to just 30 people so everyone can participate in the discussion. This event will fill up extremely quickly, so RSVP ASAP to be confirmed for attendance.
Be sure to sign up to get invited to future Salons in SF, NYC, DC, Nairobi, and London.
Special thanks to Singularity University for hosting this Technology Salon.


Singularity University is a for-profit learning institution in Silicon Valley working to assemble, educate and inspire a cadre of leaders who strive to understand and facilitate the development of fast-moving, cutting-edge technologies. SU utilizes these tools to address humanity's toughest challenges.
SU drives real-world solutions through an international network of exceptional faculty, alumni, corporate partners, mentors, investors and start-ups. SU offers Graduate, Executive and FutureMed programs, engaging participants to understand advancing technology with global impact.
Learn more at SingularityU.org.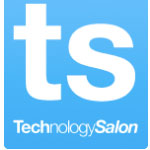 The Technology Salon™ is an intimate, informal, and in person, discussion between information and communication technology experts and international development professionals, with a focus on both:
technology's impact on donor-sponsored technical assistance delivery, and
private enterprise driven economic development, facilitated by technology.
Our meetings are lively conversations, not boring presentations. Attendance is capped at 30 people – and frank participation with ideas, opinions, and predictions is actively encouraged.  It's also a great opportunity to meet others motivated to employ technology to solve vexing development problems. Join us today!