Get Your Dream ICT4D Job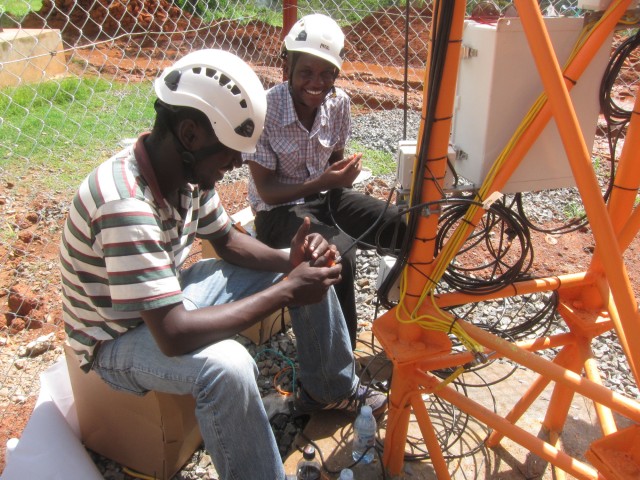 Are you looking to join the ICT4D field? Or finding another exciting job in ICT that would take you overseas? Here are a few job openings to consider, and be sure to sign up for the e-newsletter from ICTworks' co-founder Wayan Vota that will give you a long list of great leads!
Partners in Health is looking for a Director of Information Technology.
What does this job entail?
The IT Director is responsible for managing APZU's IT network infrastructure, including a datacenter, two wired and wireless Internet networks located in lower and upper Neno, printers, and other end user devices.  The IT Director will provide mentorship and ongoing training to a team of local network administrators, help desk staff, and provide ongoing leadership.  He/she will design and implement tools for network monitoring, configuration backup and network redundancy to ensure maximum uptime of critical services. [From website]
To learn more or apply for this position click here.
Partners in Health is looking for a Medical Informatics Manager.
What does this job entail?
Based in Neno, Malawi, the Medical Informatics (MI) Manager oversees all aspects of the Electronic Medical Records system (EMR) at APZU, including data entry, management, use, visualization and dissemination. He/she serves as a critical link between the EMR and MEQ teams by ensuring that EMR data is exported in usable form for further analysis. Responsibilities of the Manager include managing a team of 7 EMR staff, planning all aspects of data entry and management in the EMR, coordinating data quality improvement projects, producing datasets and reports for APZU, MOH, and our partners, participating in data entry, and communicating suggestions for technical changes and improvements to the EMR to Boston PIH office. In doing so, the Medical Informatics Manager helps to make data available to support informed clinical and programmatic decisions and therefore increases the quality of health care services. [From website]
To learn more or apply for this position click here.
Other jobs you may want to consider:
Join the ICT4D Job Openings mailing list by signing up for the emails here!